For those who don't know, I am rather interested in those crypto mining apps. Not just because they give "free money" but I think they are a great way to promote crypto projects. I am pretty sure that most of these projects will not be that well known if not for the fact that they are giving away free crypto (via mobile "mining") to anyone who uses their application. In most cases, all you have to do is to login to their application and press a few buttons to get your daily "free" crypto. Of course I am not saying that all of them will be (or will become) successful but in this market full of such crypto projects, it can be very difficult to stand out of the pack. And giving away free crypto is one of the better ways. The project gets public interest and we get some rewards in return. And in most cases, the platform requires their users to refer to others to join the project. And do note that some of these projects have millions of active users (or so they claim).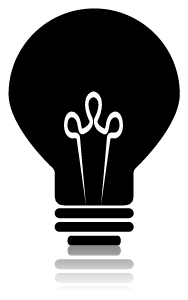 Anyway here are my ratings for some of them. I have divided in 3 sections – one for the most bullish, the second for the ones I think could be successful and the last for ones that is highly unlikely to be successful. And yes, some projects are just to early in the beginning stages, so please understand that there is no such thing as certainty. I will update this page often as I get news or updates on these projects.
BULLISH PROJECTS!!
Pi Network. The granddaddy of them all and in my opinion, the top dog as well. So yes I am very bullish about this mobile crypto "mining" project. It has been a long long road and they seem to be able to launch their token very soon. Furthermore, it looks like they have tons of 3rd party developers on board and numerous dapps in the works. It is looking very positive I must say. Although at times their progress seems to be a bit slow but I can see features and development going on constantly. Slow sometimes can be good as well. If you are looking to get into crypto mining and don't have time to waste, this should be the one you look at. If this project is not successful, I am pretty sure it will shake the confidence for users on other similar projects. Just think of the Pi Network as the Bitcoin granddaddy for these kind of projects. Sure it is not as exciting as other projects but I think there is no doubt that everyone is looking very intently at what will happen. If the project becomes successful, the rest of the legitimate ones will follow suit. I believe that token launch should be somewhere at the end of this year. I have no idea what the value of the Pi Token will be though.
Hi Dollars. A relatively young crypto "mining" project but I can see the potential in this one. It is looks to be another Defi project which I believe there is more area for growth. Come on, Defi projects are all the rage in the cryptosphere right now. But the main reason I am bullish about this project is that they have been constantly adding features to their platform. Even though they began just early this year, their token has been launched and their earnings feature has already been started. You can earn up to 40% APY for keeping the Hi tokens. I can see that they have some financial muscle behind the team as well. Oh, at the moment their app is not ready yet, so users have to use Telegram or Whatsapp or use their web app to claim the rewards. Their Telegram group is very active so that is also a good sign. As for the rewards, you get about 1 Hi Token per day. At the time of writing, it is about USD 0.60. Currently the token is available for trading at Uniswap. For "members" who purchased tokens from their site, they have this membership benefits thingy. From what I can gather, they will offer their members some lifestyle benefits like free subscriptions or offers. Disclaimer: I have invested in their project. This is however not to encourage my readers to invest as there are always risks when in comes to investing. As I believe this to be a long term project, I will be holding on to the tokens for the time being.
Eagle Network. Okay I do admit at first glance this kind of looks scammy. But hear me out – I am guessing the reason is because the developers are not native English speakers as the wordings in their whitepaper do sound a bit off to most of us. But judging from the development of the crypto "mining" project, I am quite confident that this project is not a scam and they are legit. And I am thinking that they do not have a huge development team and do not have the huge financial backing that the other big projects have but the break neck speed where they pump out features and changes does indicate that they are serious about the project. If it is a scam, pretty sure that they won't take so much effort to develop the project. I have been browsing their Telegram support group and they do have quite a following as well. Their token(s) will be launched soon as well. Apparently they will have 3 tokens – one native token on BSC, one for swap (yes, they are going to be a decentralized crypto exchange) and finally another coin when they launch their own blockchain. The value of these tokens are unknown at this time and I would hate to make any speculation.
HAS POTENTIAL!!!
Star Network. Another Defi project but still very young to tell whether it will be successful. However with the effort they put into their whitepaper and the speed at which they are growing, I think this certainly has some potential. So if you are looking to get into a project in its infancy to get the best returns, you should consider this. And yes, it is basically an app for you to click a few buttons daily to get the rewards. They promote the platform as some sort of a "social" defi project which if you tell about it actually most of these crypto mining projects are doing the same. If you are not able to attract users through the word of mouth among friends or known associates, then these will never be successful anyway. The mining rate at the moment is quite high, so it should be "profitable" to join now. Once the rate drops, users will get lesser rewards.
I will update you guys on the developments of these crypto "mining" projects. I might be adding some potentially good looking projects as well. However these are the ones which I think will most likely succeed. Take care all!