One of the advantages of using the Gemini Exchange is that it is one of the most compliant crypto exchanges out there. Apparently the exchange has support from regulators from many countries and that would include Singapore. Unlike Binance (International) which seems to be in the crosshairs of Singapore authorities, Gemini seems to be given more or less some free access to Singapore investors. I know that the US regulators allow Gemini the license to trade in almost all the states in the US. But all these compliance seem to come at a cost. The fees in Gemini is one of the highest I know. Even Binance SG fees are not as high as some of the trading platforms in Gemini. I am guessing that compliance sometimes do cost money eh? The reason why compliance is important can be seen by what has happened to Binance and their Singapore customers. We had to transfer our crypto assets out to other Exchanges.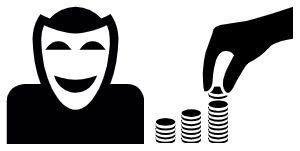 And another advantage of Gemini Exchange is that the assets apparently have insurance against hacks. That is a good thing as some of the biggest exchanges do fall victim to hacks. However the Gemini Exchange is supposed to be one of the most secure exchanges in the world. In actual fact, that is their main selling point. And it seems that big institutions and whales are using the Gemini Exchange for this reason. Which makes sense, considering that they have a lot more to lose compared to the rest of us. Of course you have to pay more. In many cases, way way more than what the other major exchanges are charging.
However with that said, there are some advantages with trading on the Gemini Exchange. One of which are for those who want to HODL their crypto assets. These investors seldom trade their assets so the transaction fees don't really matter that much in the grand scheme of things. And they have an earning platform as well. So if investors just want to get hold of one or two cryptocurrency to hold and keep for a long time, then yes this actually makes a lot of sense. Plus you get the strong security that is supposed to be provided by this exchange. Furthermore if you are in Singapore and using a local bank, you might want to check out their SGD deposit and withdrawal methods. There is supposed to be no additional charges for depositing or withdrawing from Gemini within a number of times per month. Again very good for anyone who seldom do that much trading or any sort of transactions. And did I mention that they have BTC/SGD and ETH/SGD trading pairs as well? Isn't that convenient? Not only do you not need to pay any sort of SGD/USD exchange rate fees, you don't even need to pay any withdrawal/deposit fees as well.
They do have a limited selection of cryptocurrencies on their platform. But if you only deal with the major cryptocurrencies (which I have seen quite a few investors do), this should not really be a problem. It is definitely not for everyone but think it might just be good enough for some. I myself have done some trading on Gemini. It is easy to use and very basic and yes, you pay for the convenience. You can make use of their "ActiveTrader" platform which has much lower fees as well. But overall it has been a decent experience for me.
Take care!