This is yet another of my "food" review. And yes I am still reviewing spice mixes. First of all I need to tell you readers that I do enjoy trying out various spice mixes out there. If you are living in Singapore, you will probably have a large variety easily available to you. Japanese, Korean, Chinese, Thai and all the different types of spices, I just love them. Anyway today I will be checking out this brand of Japanese Spice Blend. Oh, I got this from iHerb (referral code included), so I doubt that you can find this in stores around Singapore.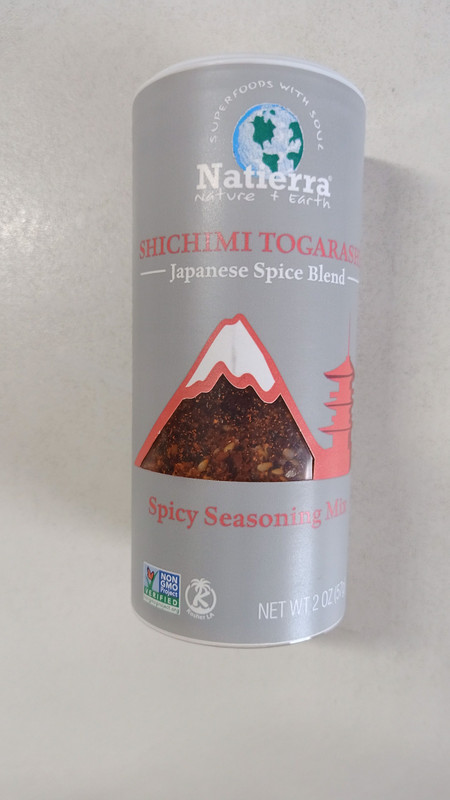 "Superfoods with Soul". This is the Natierra Shichimi Togarashi basically a mix of spices and it usually comes with some sort of red pepper (hence the name Togarashi), chillis, sesame seeds, orange peel and some nori (seaweed). From what I know, it is supposed to consist of only seven ingredients but I guess most will take some liberties with the ingredients. And folks, this blend is just amazing. You will love the mix of spiciness and the different flavours. Oh, if you can't take the heat, this isn't actually that spicy anyway. I myself is not really into spicy foods either.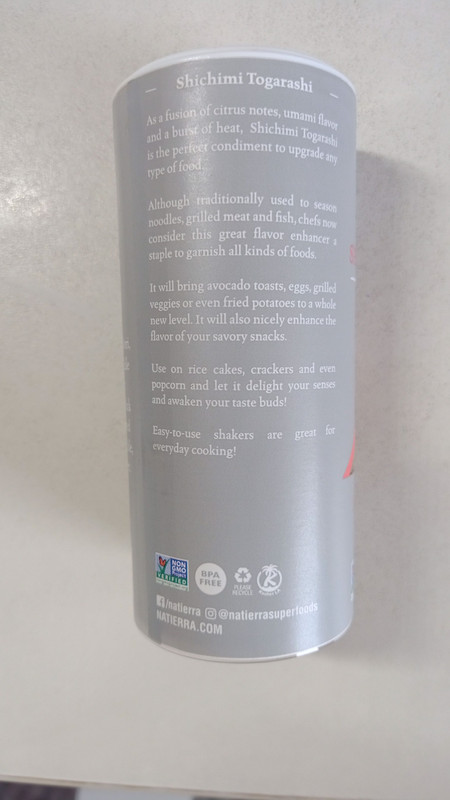 I agree completely with what they say. And I think it goes great with delicate foods as well. There is no overwhelming ingredient in the mix like most other spice mix. I had even tried it with some light salad and yes, goes great with it. So if you are wanting to add some flavour to a bland dish, this is it. Yes the heat it is there but never once did I feel the heat being too much.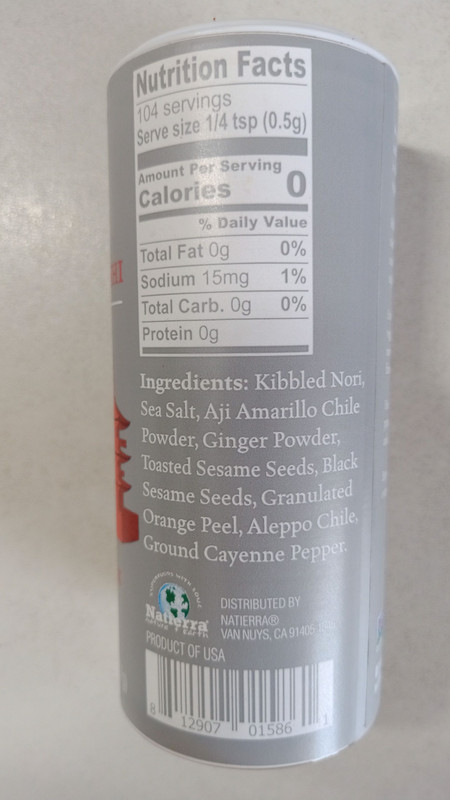 Check out the ingredients list. Kibbled Nori, Sea Salt, Aji Amarillo Chile Powder, Ginger Powder, Toasted Sesame Seeds, Black Sesame Seeds, Granulated Orange Peel, Aleppo Chile and Ground Cayenne Pepper. These really packs some nice flavour with a little heat. Plus it comes in a convenient "shaker" style container. But too bad, such containers are not re-usable.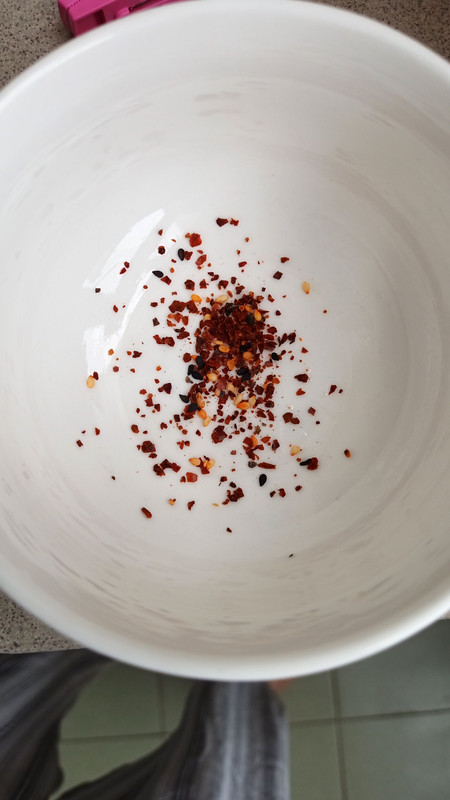 Unlike the famous S&B brand, this is a little more rustic. The S&B bottle are more finely grounded. Of course some do not like the more rustic nature of Natierra spice blend but I like it.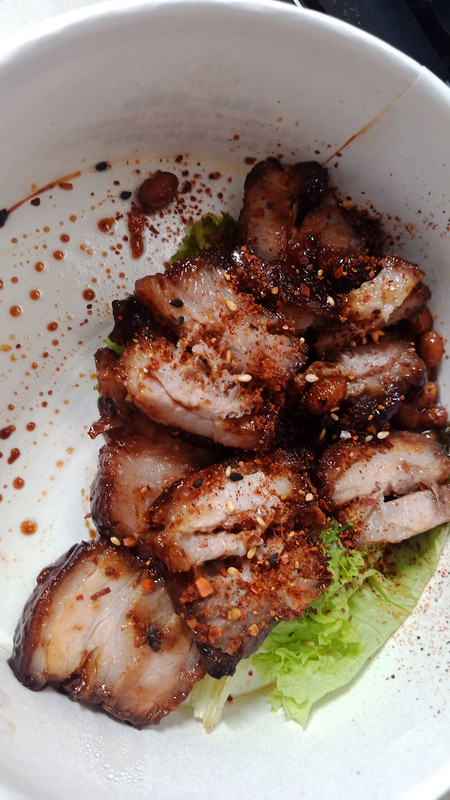 Added some to Char Siew BBQ pork. The great thing about this spice blend is that it does not overwhelm the dish. As the spice blend does not have any sweetness of its own, adding it to a very sweet meat dish like Char Siew is the best!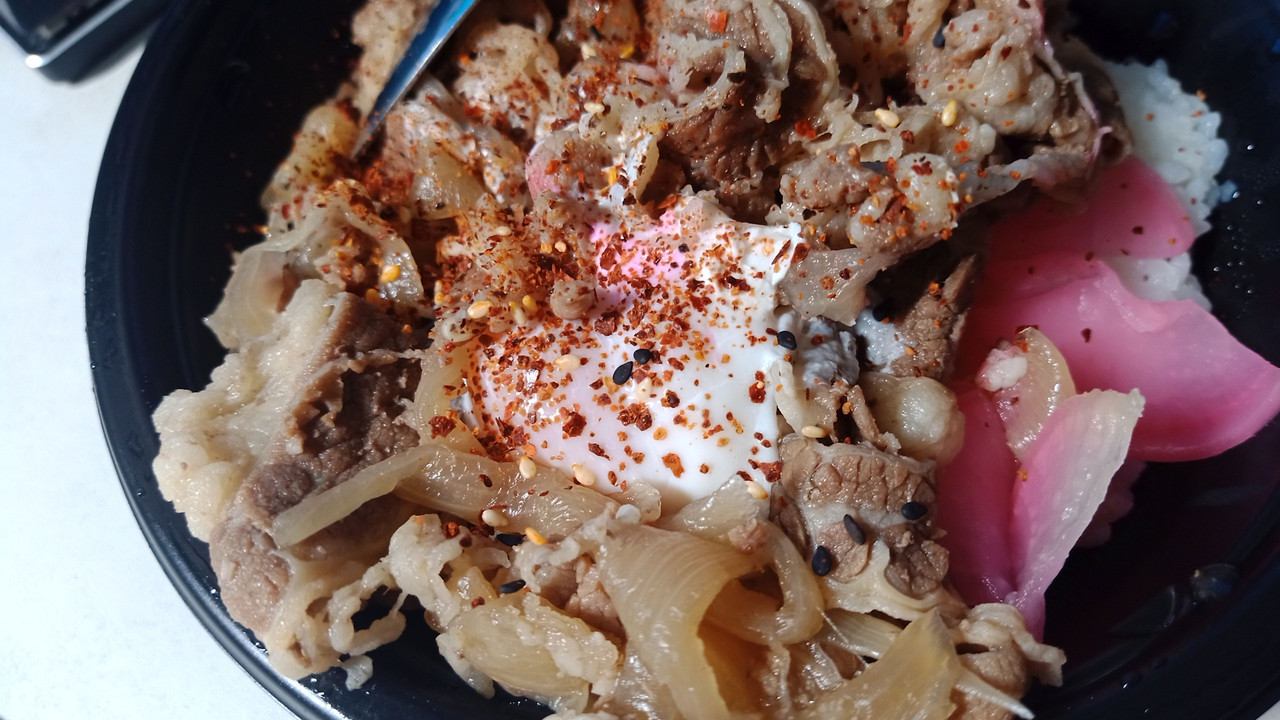 Added some to Japanese beef bowl. Very nice. Goes very well with meats.
The price is quite average though. Brought from iHerb for around S$7. In Singapore you can probably get a Japanese Shichimi Togarashi around half the amount(30-35ml) for around S$3-4. So basically the same price. But honestly iHerb prices are more often than not better than what we have here in Singapore. Well what to do? Everything in Singapore is expensive nowadays. Even the coffee served at my nearby coffee shop have risen considerably.
If you are interested, I have done a few other reviews as well – Popo Muruku Spicy Chicken Flavour, All Like Banana Chips & Hershey's Dark Chocolate.