This is just an experiment. I am not telling readers that Hi Dollars will go to the moon or anything like that. Yes I am bullish about Hi Dollars and I am quite confident that this project will succeed. But as whether this will go to the moon, I am not too sure. Especially when looking at their prices of their Hi Dollars during this bull run, there is really nothing to shout about. Hi Dollars [referral link included] actually dropped after their initial launch. If I am not wrong, it went from USD 1.3 to USD 0.7 now. However I think this is expected – most coins or tokens will drop after launch because those holding on to the tokens will usually want to sell to make some money. At the very least it didn't tank as much as expected. I have seen plenty of tokens or coins dropped in value as much as 500% after the trading in the open market. Now those are crazy. However even with the near 50% price drop, I still find Hi Dollars relatively stable. And users will not be able to dump Hi Dollars into the market anyway – most of their rewards and releases are done periodically.

Anyway I have purchased some Hi Dollars and add them to my portfolio. Hi Dollars is not listed in most centralized exchanges but you can buy them directly from their website or you can swap them in Uniswap. For the time being I am putting around USD 1.5K worth of Hi Dollars. What I would do is purchase BUSD from Binance and then transfer BUSD to Hi Dollars and then swap from there. The main reason why I use BUSD is because of the near zero transaction fees. Sure you can ETH or even BTC or LTC but do note of the higher transaction fees. I am not a rich fellow, so transferring via BUSD for me makes more sense. Do note that you should use their web application to do this step as their whatsapp application or their telegram do not support this (as of yet).
If you are new to transferring cryptocurrencies across platforms, please be careful of the different networks available. For me since I am using BUSD which is the stablecoin for Binance, the default network would be BSC which is Binance Smart Chain. And as both Binance and Hi network supports BSC, it is much easier to transfer the tokens across. However for other stablecoins, they might use different networks on different platforms. So make sure you choose the correct supported network. If you use the wrong network or wrong address, the funds you transfer to will most likely be gone. That is why I always transfer a small amount across first. If it goes through the first time, then it should be safe to transfer the rest across. You can find your deposit address in the deposit section of the Hi Dollar Web App.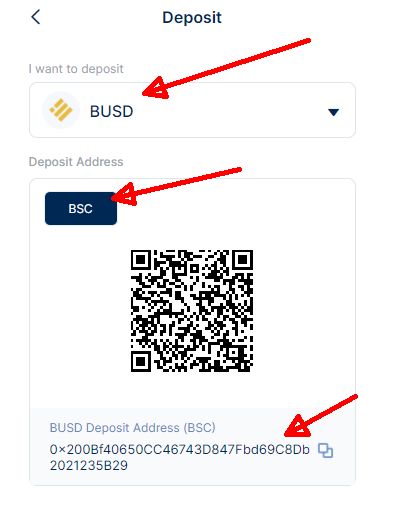 As above, choose the type of cryptocurrency you want to deposit to and you will find the deposit address. Take note of the type of network (here it is BSC) and copy the BUSD address via the copy link. Not only the address is important, the network type is also important!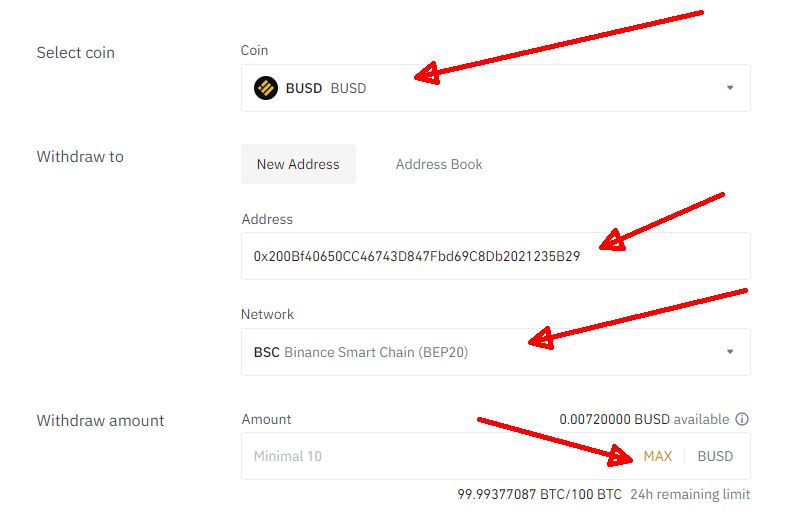 The example above is Binance. The platform you are transferring from might look different from what is shown above, but the general idea is still the same. Select the token or coin you want to transfer, key in the address and choose the network. For this example we are transferring to our Hi Dollar wallet and I paste the address I copied previously and then choose the BSC network (as previously indicated). And of course the amount you want to transfer across. After all the confirmation (make sure everything is correct) it should take like a few minutes or even hours to complete the transfer. Some networks are pretty slow and the transaction/gas fees can be costly. For BSC, it should take like 5 minutes for the transfer to be done. I have done a lot of transfers via BSC, never once did I face any transaction longer than 10 minutes. However for BTC, I remembered during periods of heavy congestions, I remember some taking longer than 12 hours. Good grief.
Anyway wish me luck. Lets see whether investing in Hi Dollars will pan out for me. I do hope their savings feature will come out soon. That would certainly help encourage the price of Hi Dollars to go up a little. I will give you guys an update in a few months time. Again, this is not an endorsement for Hi Dollars, just some information for my readers. You can read my little review on Hi Dollars here. And I am not a financial advisor. Please do your own research when doing investing!